Optimal route planning for targeted delivery of the goods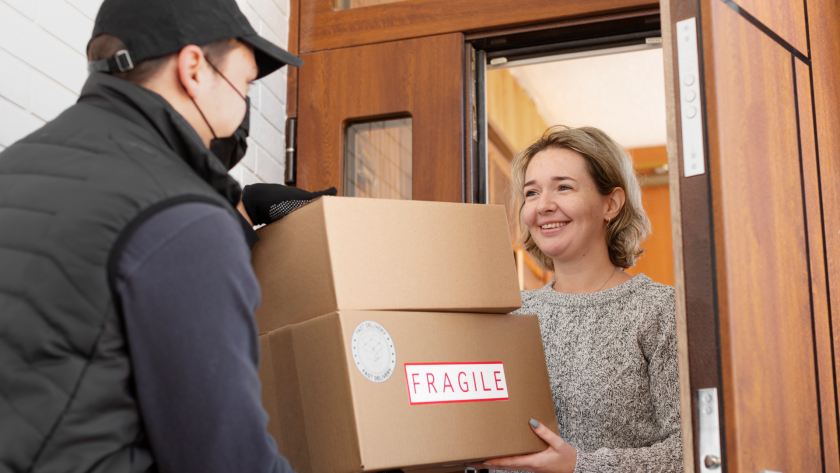 How to organize the planning of targeted delivery routes. What problems do companies face in the process of targeted delivery and how to solve them using modern IT solutions, for example, ABM Rinkai TMS. Targeted delivery is present in the work of many companies: home appliances and electronics stores, water delivery to homes and offices, pizza delivery, office supplies delivery to offices, etc. Let's consider the optimization of the delivery process on the example of online stores.

Author: Oleksandr Nechaevskyi,
TMS consultant at ABM Cloud
Nowadays, with the development of technology, the share of online purchases has grown significantly. To increase customer loyalty and remain competitive, online retailers strive to meet the maximum number of customer needs. One of the most important advantages of an online store, in addition to price and reputation, is the flexible and timely delivery of goods.
Optimal route planning for your online store involves solving key issues: Where from? Where to? What? How? How?
1. Panning delivery routes. Where to deliver from?
Planning delivery routes begins with determining the starting point. Warehouse or offline sales points? Market leaders and the most technologically advanced companies have come to the conclusion that goods should be delivered from a warehouse. Why? Here are the main advantages:
Completeness and completeness of the order. While in the warehouse, the goods undergo a minimum overload, which reduces the likelihood of mechanical damage. The level of human error is reduced, which ensures that the factory packaging is in its original form, and reduces the risk of losing components to the order (charger, headset, accessories, and other small parts).
The efficiency of loading. The warehouse staff is motivated to ship orders for delivery, while the store is motivated to sell and prefers the customer to the driver (although he is in a hurry to see customers).
Cost. When analyzing customers' business processes, our experts concluded that if there is a central warehouse, delivery from the warehouse is much cheaper, even if you first deliver the missing goods from stores to the warehouse. That's why we recommend maintaining an optimal level of stock in the warehouse.
Optimal use of transportation resources. During peak hours, transport is used exclusively for delivery to customers, without wasting time picking up goods in stores and waiting for a commodity expert to ship them.
2. Optimal route planning. Where to deliver?
To plan optimal routes for the targeted delivery of goods, it is especially important to have the most complete data on the customer's location and make the best use of the customer's geo-coordinates. Unlike an address, which can contain not only the names of identical streets in different parts of the city, but also phrases such as "third arch" or "turn at the willow tree," a geo-coordinate gives a clear understanding of where you need to deliver.
*Delivery time – the period of time when the customer is ready and willing to accept the order.
3. What to carry?
You need to clearly understand and take into account the weight and size characteristics of the goods:
How much and what kind of goods can be placed in a particular vehicle?
Are there types of goods that are delivered by certain types of vehicles?
Are the rules of commodity neighborhoods used?
4. How to transport it?
You should decide on the transport to be used for delivery: your own or hired. The main advantages and disadvantages:
| | |
| --- | --- |
| Own vehicle fleet | Hired car fleet |
| Can be used at any time | There is no need to legally formalize and maintain the vehicle fleet and additional personnel for it (car mechanics, medical workers, etc.) |
| Control of mileage and time of use | No possibility of full control |
| Cheaper with a large number of orders | Cheaper for small delivery volumes |
| | The quality of service is often worse |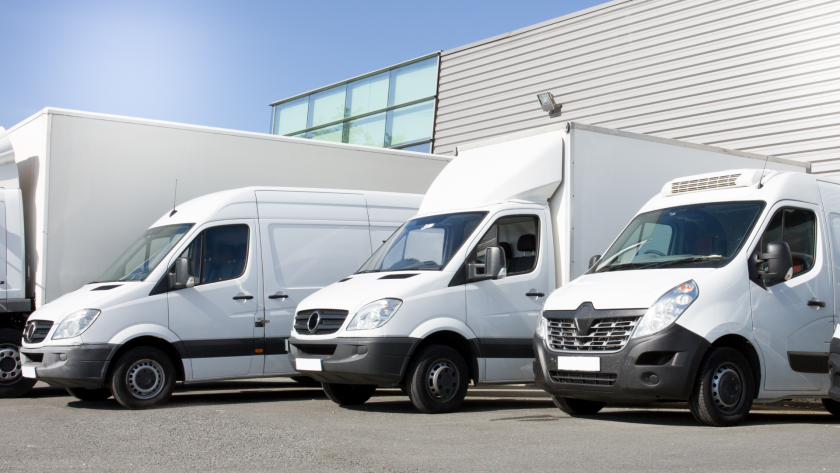 And perhaps most importantly:
5. How to plan optimal delivery routes?
The company receives orders in different batches, with different frequencies and quantities of goods. Delivery points appear chaotically, and it is impossible to form a clear understanding of how many orders will be received today from a particular area. At the same time, each client is important and wants to have something delivered to their office during business hours, at home after 7 p.m., to their dacha on a weekend, by tomorrow night because it's a gift, etc.
This complex task can be solved with the help of dynamic route planning in ABM Rinkai TMS. What is it? ABM Rinkai TMS is the best-in-class automatic route planning system. This has been proven by comparing the functionality and efficiency of transport management systems on the market.
The service provides:
Automatic planning of routes for vehicles and delivery of goods to specific addresses. The planning time in the system is several minutes;
Allows you to take into account all time windows and customer wishes;
Send SMS to customers with the time of arrival of the car;
Control delivery online;
Optimize transportation costs.
Moreover, ABM Rinkai TMS is not only a best-in-class delivery route planning solution, but also a team of experts who will help you build high-quality delivery logistics business processes and provide the highest level of support. The solution will help you improve your service level, make your delivery more technologically advanced, and put your business on the leading edge.
We are pleased to present a new video on our YouTube channel, in which Alex Shiryaev, CEO of Logistics, talks about delivery automation with ABM Rinkai TMS.
Presentation of the system for planning delivery routes
The presentation of the functionality of the program that plans delivery routes is conducted interactively in Zoom or in another convenient way. You will have the opportunity to study in more detail all the advantages and functionality of TMS that can be useful for your company. In addition, you will have the opportunity to receive individual advice from experienced experts in the field of transport and logistics optimization.
Request an ABM Rinkai TMS demo right now
Plan transport routes in two clicks!
Request a demo
.
Related news: