Planning Route optimization for 3pl companies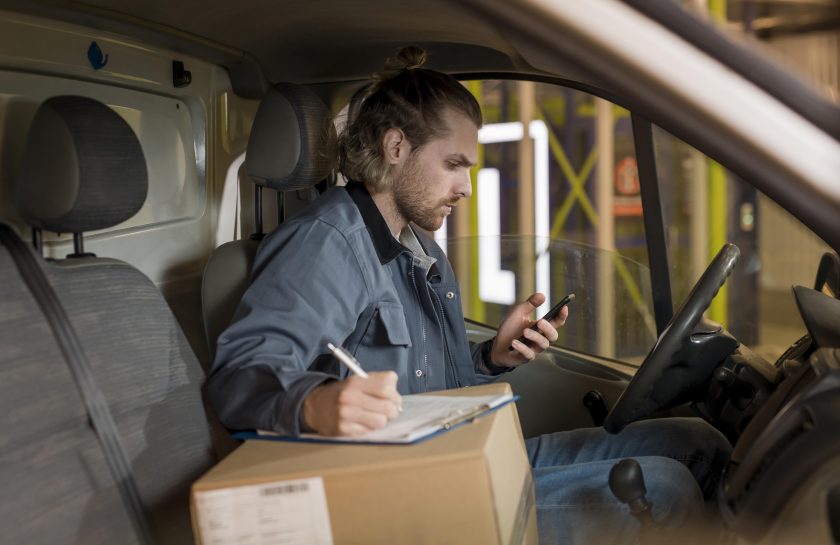 3PL operators daily process thousands of orders from customers. The manual scheduling of these orders can lead to increased costs and delays in delivery. The best way to improve logistics is to optimize routes.
Optimization with TMS allows you to build the fastest, shortest, and most economical delivery routes. In turn, logisticians spend less time on manual labor and can concentrate on analytics and improving the level of customer service.
Let's take a closer look at what pains TMS can solve in modern supply chains for 3pl operators:
Pain point #1: Increasing logistics costs
Growth demand and globalization make the supply chain more complex and more expensive. Route optimization can help make it easier.
How does route optimization reduce costs?
TMS is based on artificial intelligence, builds more efficient routes, and reduces costs. Also, it helps drivers get to the right customers in time windows. Algorithms for automating vehicle routing can reduce operational costs in logistics:
Efficient routing helps reduce overruns, thereby lowering fuel costs.

Less time on the road results in lower vehicle maintenance costs.

The reduction in the above-mentioned costs results in an overall reduction in maintenance costs.
Pain Point #2: Scalability
For example, a new client connects to a provider with 500 or more delivery points per day, 3-5 thousand active clients. With manual routing, integrating such a client is time-consuming and requires hiring additional employees. The key to scalability is the dynamic routing that TMS can provide.
How 3pl companies can quickly connect an unlimited number of clients using TMS?
Since TMS allows fully automated logistics processes, it is possible to:
Quickly scale the process to any number of new customers;

Optimize the fleet if a large client goes offline;

Save the staff of logisticians without inflating it.
Pain Point #3: Transport Delays
Constant difficulties faced by 3pl providers:
Road condition;

Car load capacity;

Temperature regime;

Time windows for delivery points, etc.
How can TMS help speed up the delivery process?
Imagine that you need to deliver 1000 orders in one day. Of these, the logistician cannot accommodate 100 in the route. If you hire more logisticians to handle these problems manually, your operating costs will rise. But TMS will allow you to route optimize, taking the restrictions into account automatically and saving money.
For example, ABM Rinkai TMS allows you to get complete information about the delivery status in real-time. The system automatically adjusts the route to meet time windows and optimizes routes, taking into account more than 15 types of restrictions.
Pain Point #4: Lack of Delivery Agents
The number of deliveries is constantly growing. However, delivery agents are often in short supply. This results in delays reduced productivity and extended working hours.
How does route optimization solve the agent shortage problem?
Delivery agents are a base and critical component of the delivery industry. The increasing human effort certainly comes at a huge cost. Therefore, route optimization is the only alternative here and improves the following points:
Maximizes the number of possible deliveries per day by a single agent.

Allows you to reduce delivery time windows.

Corrects the time of arrival at the point.

Reduces the percentage of delays.
Pain Point #5: Customer Satisfaction
Delivery quality improvements are a must for NPS growth. In order for the delivery to be convenient for the client, it is important to satisfy all his requirements for this process. Home deliveries are a difficult task, as you need to consider a lot of restrictions.
How can route optimization help improve NPS?
Delivery to the end consumer requires an integrated approach to order fulfillment. Therefore, it is important to have a system that allows you to take into account the following requirements:
Transparency of delivery for the client;

Real-time reporting;

Improve customer service experience;

Identify and analyze available shipping options.
Rising delivery requests and reliance on manual labor can cost businesses dearly. It is impossible to scale quickly and keep logistics costs down without dynamic routing. ABM Rinkai TMS software allows you to optimize routes while saving on delivery and improving customer experience effectively.
With ABM Rinkai TMS, you can:
Processes orders optimally and delivers exactly on time windows.

Choose the best vehicles for delivery, taking into account more than 15 types of restrictions.

Reduce overruns by 15-20%.

Save time for logisticians and start planning routes 5 times faster.

Reduce the number of vehicles by 10%.
Related news: